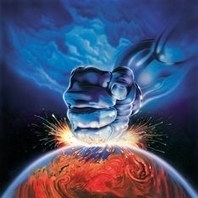 ---
Recently Browsing

0 members

No registered users viewing this page.

Similar Content

By

41nd

Un joculeț simpatic, un simulator cu povești din lumea medicală și dialoguri haioase:

 


By

41nd

Păcat.. foarte mare păcat.. Am luat versiunea Legacy (cu Modern Warfare Remastered) și mai bine dădeam câte 10 euro pe șase jocuri indie.. Pe scurt:
SP e drăguț aparent la partea grafică dar culorile sunt obositoare și detaliile grafice amețesc ochii.. "Cut scenes" cred că au maxim 20 fps (am jucat cu GTX1070 și i7 6700K) și în timpul luptelor există dovezi foarte foarte clare legate de o proastă optimizare pentru PC, e un port de la consolă foarte prost făcut. Și în SP și în MP armele sunt varză la cum arată, sunetele sunt aiurea și foarte dogite. MP e "Pay to win" clar de tot - cine cumpără Season Pass (că nu mai se publică separat cele 4 obișnuite DLC-uri) primește puncte de făcut arme "overpowered" și cine va da dolărei pe cutiuțe cu bunătăți va primi la fel.. În MP "wall hacking by design" e aproape în 80% din joc. Mereu vezi pe cineva prin ziduri cu abilitățile tale sau ești văzut de inamici. Un design prost de tot. În ziua lansării au fost de patru ori mai puțini jucători decât anul trecut la Black Ops 3 ! În Modern Warfare Remastered au fost maxim 6 mii de jucători online ! E așadar ultimul Call of Duty pe care-l cumpăr, e clar că nu mai există inovație, nu mai sunt idei, nu mai e chef..